Sierra Vista, Tucson, Southern Arizona
SOUTHEAST ARIZONA RV RENTALS & RV STORAGE
NOTE: Calling us Directly WILL save you on 3rd party booking fees and especially on discounted rentals of one full week or more!  
To Speak with an Associate Dial 877-728-5778 
A Message regarding COVID-19:
Southeast Arizona RV Rentals has always been dedicated in providing clean and  reliable recreational vehicles, motorhomes, and travel trailers.  We stay committed to high levels of cleanliness with spraying our rentals with disinfectant and antibacterial/antiviral cleaners "before and after" each rental in order to "prevent the spread of germs" between travelers.  We wash and change out all linens, wipe down all hard surfaces with these cleaners , paying special attention to areas travelers touch often such as entry door handle, seats, steering wheel, tables, counters, restrooms and shower stalls.  Additionally we utilize an ozone machine after each rental to help purify the air conditions for future renters.
OZONE STERILIZATION PROVEN TO KILL SARS-COV VIRUS
During the SARS epidemic of 2003, ozone sterilization was successfully used to purify environments infected with the deadly Coronavirus, SARS-CoV-1, 

the virus which cause

s

 the SARS diseas

e

.

 As SARS-Cov-1 is also a member of the Coronavirus family, it is highly likely that ozone sterilization would be effective at killing 

SARS-CoV

-2,

 the Coronavirus which causes the COVID-19 disease.
HOW DOES OZONE STERILIZATION KILL CORONAVIRUSES?
Coronaviruses are classified as "enveloped viruses", which are typically more susceptible to "Physico-chemical challenges". In other words, they don't like being exposed to ozone.   

Ozone destroys this type of virus by breaking through the outer shell into the core, resulting in damage to the viral RNA. Ozone can also damage the outer shell of the virus in a process called oxidation. 

Put simply, exposing Coronaviruses to sufficient ozone dose (ppm x time) can result in them being 99% damaged or destroyed.
Unlike renting from a private individual, we don't simply trust that the last renter cleaned the RV... We have dedicated cleaning staff that specialize in the cleanliness and sanitation of our rentals
YES we allow dogs
PLEASE NOTE: ALL OUR RENTALS COME FULLY STOCKED ~ AT NO EXTRA CHARGE~
We include: Full Linen Packs, Full Dish & Cookware, Games ~ Cards, and Campware ~ BBQ Grills, Picnic Tables, Camp Chairs and more! ALL INCLUDED IN THE RENTAL PRICE!
Check out our Convenience Packs
Are you looking for Assistance in Planning your trip? Check out our Travel Guide
Arizona RV Rentals Serving Tucson and Sierra Vista Arizona AZ.  Offering All Inclusive – Fully furnished Diesel Pushers, Class A and B motorhomes, travel and tent trailer rentals & Storage.  We rent for Country Thunder Florence, HITS Horseshows, Tucson Gem Show, NASCAR,  PIMA Fairgrounds, 24 hours in the old pueblo bike races and more !
ABOUT US:
We Service TUCSON, SIERRA VISTA, GREEN VALLEY, SAFFORD, DOUGLAS, & FORT HUACHUCA  (Cochise, Santa Cruz and Pima Counties) We can Deliver your RV to the Tucson International Airport* Southeast Arizona RV Rentals & Storage LLC has been renting quality motorhomes and travel trailers in Tucson and Sierra Vista, Arizona since 2002. Paul's Southeast Arizona RV Rentals & Storage LLC has operated successfully from our 4 acre lot adjacent to our home, thereby keeping our overhead and operating costs low. These factors combine to give our customers guaranteed low rates and 24-hr assistance with your RV rental.
Meet the Owner/Operator: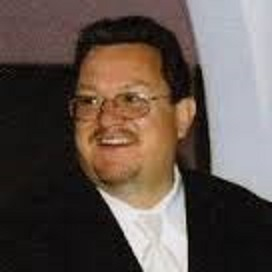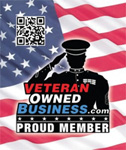 PAUL McGahee,  US Army Veteran CRES, CPPM   Paul served in the military 13 years, then went on to further serve the Federal Government as a civilian. for an additional 13 years. With a background rooted in Maintenance and service, Paul repaired biomedical equipment for over 26 years, served as department head for clinical engineering , as a facility manager and as the director of medical logistics for a hospital.  In addition Paul has owned several RV's of his own over a span of  30 years. Paul has over 17 years experience renting recreational vehicles.
Additional Information about us :
First of all , we are Arizona's Premier low cost RV Rentals & Storage service. We Serve Tucson, Green Valley, Fort Huachuca , Sierra Vista  and surrounding areas  in Cochise , Santa Cruz and Pima Counties Arizona AZ. We offer  All Inclusive – Fully furnished  motorhomes, travel and tent trailer rentals & RV Storage. Southeast Arizona RV Rentals & Storage LLC  has been renting quality RV's since 2002. Furthermore, we have operated successfully from our 4 acre lot adjacent to our home, thereby keeping our operating costs low.
All of Southeast Arizona's motorhome rentals are equipped with automatic transmission, power steering and power brakes. Most motorhomes have overdrive and cruise control. Driving a motorhome from Southeast Arizona RV Rentals is as easy as driving a large van or truck. As a result , no special driver's license is required. Hence these factors combine to give our customers guaranteed low rates and 24-hr assistance with your RV rental & storage. Do you have specific questions you need answered?  Would you like to review our rentals in person?  Contact Us.
ALL INCUSIVE RENTALS
Most noteworthy, our rentals include FREE dish linen and camp packs, complete with all linens, cookware, dinnerware, and even barbecue grills, lawn chairs, picnic tables and flashlights.  Quite simply We Offer More Vacation for Less! Consequently , before you pack your tent or make hotel reservations, consider a better option renting a motor home or travel trailer. RV'ing makes being away from home simple and convenient. Renting a recreational vehicle rental can represent a significant savings over the cost of motels and eating out. Therefore many families are choosing to rent motor homes  or travel trailers because they offer the convenience of overnight travel and the economical benefits of home cooking.  Check out our  Convenience Packages
Whether you choose to take your rv rental  across the United States, into Canada or as far as Alaska on a camping excursion, or a few miles down the road to visit friends– rving is an economical and enjoyable vacation alternative. Traveling in an rv from Paul's Southeast Arizona RV Rentals gives you the freedom to set your own pace and choose your destination. The staff at Southeast Arizona RV Rentals & Storage LLC can assist you in planning your get away adventure. Camping directories, maps , campground discount cards and other assistance is available.   Check out our Travel Guide
Flying into Tucson International Airport?     Attending a Special Event?
Flying into Tucson International Airport?  if so, we can deliver your motorhome rental to you at the airport, pick you up at the baggage claim, take you to a nearby grocery store to do your shopping and assist you in setting up the rv in a campground. In addition to vacationing, our rentals can also be used for special events such as tailgating parties, bicycle races, dog shows, horse shows. skeet and trap shooting competitions, skydiving competitions in Eloy and Marana, Country Thunder Florence Arizona, hot air balloon festivals, NASCAR Phoenix, or other sporting events. .
Renting an RV offers you Flexibility!
Use an RV as a base camp for hunting, remote sales office, or a  temporary hospitality or training suite. Production companies can use an rv for dressing rooms or sleeping accommodations on location Our convenient rentals allow the ability to take weekend get-a-ways and vacations, so why not travel in comfort and style to the big game, or race? Go wine tasting, and see all of what this great country has to offer!!! We are sure that you will find the perfect Camper/RV for your special event at Southeast Arizona RV Rentals.
Whatever your needs, your budget, or your destination, telephone or e-mail us and discover the value and convenience of renting a motorhome or travel trailer from Southeast Arizona RV Rentals. Don't throw your money away renting in Phoenix – Save $$$ renting from us. Fly into Tucson instead! Consequently when You Rent From Southeast Arizona RV Rentals & Storage LLC you can enjoy all a recreational vehicle rental has to offer, while spending  time with friends and family. Don't take our word for it, check out what our customers are saying about us.
Do you own an RV?  Are you interested in consigning it for rental? Check out our consignment / lease back program.  Are you simply looking for a place to store your motorhome, travel trailer, pop up camper or 5th wheel?  Look no further. than Paul's Southeast Arizona RV Rentals & Storage.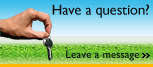 Paul's Southeast Arizona RV Rentals LLC "Rent for Less"
Privately owned motorhome Rental Consignments & Leasebacks Welcome.
We gladly accept:
23,958 total views, 4 views today